JODI DICK ATTORNEY PROFILE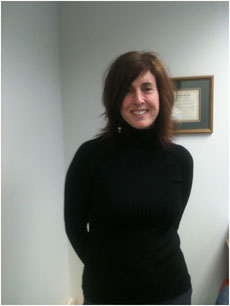 As an attorney who has been practicing for more than 20 years, I have always believed that every client deserves a committed attorney who will work for them. I am ready to fight for your rights. Whether you have been charged with a felony or misdemeanor, or whether you have a post conviction matter to deal with including parole, pardon, expungement , habeas corpus action or appeal, I will commit to giving you 100 percent of my effort so that we, together, can get the best possible result for you. I am sure you will find me to be responsive, available, and thorough. I believe in being pro-active, not re-active and that means that I will not wait for things to happen in your case and instead I will MAKE things happen. Being charged with a criminal offense is a very serious matter with serious consequences that can affect your job, your reputation, and your personal life. I will fully embrace these concerns. There are always options in every case regardless of guilt or innocence and I will walk you through the process and walk you through those options so that you always feel informed. Knowledge is power, even under these circumstances. Hire the lawyer that cares about you and the one who will welcome a one to one relationship with you during the entire criminal process which you unfortunately find yourself in. Here is a little information about me:
LEGAL EDUCATION:
University of Georgia School of Law 1988
STATE BAR ADMISSIONS:
State Bar of Georgia since 1988
FEDERAL COURT ADMISSIONS:
(Licensed to practice in every State Court in Georgia)
United States District Court Northern District since 1988
United States District Court Middle District since 2010
PROFESSIONAL ASSOCIATIONS AND MEMBERSHIPS:
Georgia Association of Criminal Defense Lawyers (GACDL) Sustaining member, since 1994
Past President and current Board member The Georgia Innocence Project
Member, Decatur Business Association
Featured in Creative Loafing "Best of Atlanta" series link: http://www.proactiveresources.com/Media/BestofAtlanta.htm
COMMUNITY INVOLVEMENT:
Attorney Coach, Decatur High School Mock Trial program for 6 years (Assisted team for 6 years reaching goal of ten consecutive years as Regional Champions)
Active Volunteer in various community events through The Decatur Business Association and various non-profit organizations including SkaterAid, The Georgia Innocence Project and many others.
Why Choose Us?
Work Directly With Our Attorney
Personal Attention On Every Case
Local Representation
Flexible Appointment Availability
Committed and Dedicated Lawyers
Highly Personalized
Aggressive and Proactive Lawyers