Criminal Law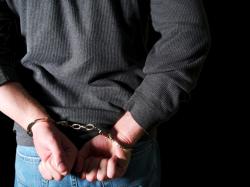 Criminal law is a very broad area of law but also a very important area of law. In no other area of law is someone's freedom and liberties at stake. In no other area of law are the risks and consequences so high. Decisions that are made in a criminal case will affect you emotionally (embarrassment, anger, stress, sadness, fear), physically (to the extent that you may be incarcerated), financially (fines, restitution, attorneys fees), socially (you may feel the pressure from your community) and professionally (you may lose your job or may not be able to secure employment).
If you are charged with a crime, it's important that you consult with a criminal lawyer right away. Some people choose to wait until their case comes to court and in some counties that may not be for 6 months, a year or longer. But by then there are so many opportunities for a resolution or mitigation that have been lost. CONTACT THE LAW FIRM OF JODI DICK TODAY.
IF YOU ARE CHARGED WITH A CRIME, YOU SHOULD HAVE GREAT REPRESENTATION AT EVERY STAGE OF THE PROCEEDINGS. ATTORNEY JODI DICK CAN REPRESENT YOU IN THE FOLLOWING:
Preliminary Hearings (CRITICAL: evidence can be obtained early on)
Bond Hearings
Investigation/Research/trial preparation
Trial
Post Conviction (Motion for New Trial, Sentence Reduction, Appeals, Habeas Corpus relief and Probation/Parole Revocations)
Expungement possibilities (if the case is dismissed)
Parole (including parole revocations and requests for parole- GET ME OUT OF HERE!)
Pardons (to restore your civil rights or firearm rights)
Whether you have been arrested for a misdemeanor offense or murder, Jodi Dick will take your case seriously and will be committed to giving you the best representation possible. During your legal proceedings, Jodi Dick will serve as your advocate and offer you ongoing counsel. You will not be ignored. You will have access to her as she guides you through the process. Jodi Dick will fight for you to receive a fair trial, challenge any evidence that is illegally obtained, and make certain that your defense is presented as strongly as possible. Additionally, Jodi Dick will:
Carefully investigate your case to uncover evidence
Interview all necessary witnesses and bring them to court to testify on your behalf
Present you with viable options in your case
Negotiate with the prosecutors in an attempt to have your charges or sentences dismissed or reduced
To learn more about The Law Firm of Jodi Dick's criminal law services, call today to set up an initial case evaluation.
Why Choose Us?
Work Directly With Our Attorney
Personal Attention On Every Case
Local Representation
Flexible Appointment Availability
Committed and Dedicated Lawyers
Highly Personalized
Aggressive and Proactive Lawyers